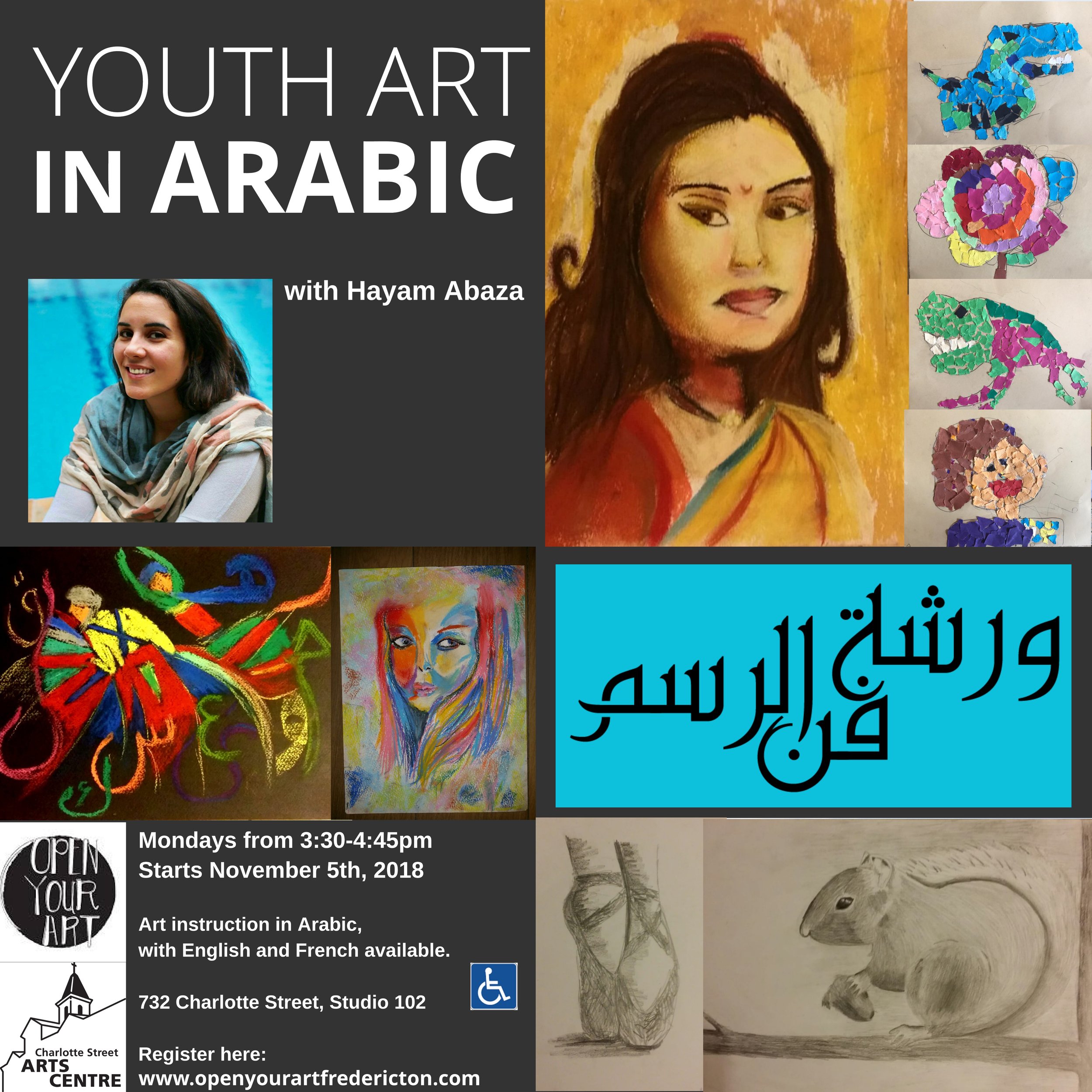 Youth Art in Arabic
Hayam Abaza, visual artist and arts educator, is pleased to welcome families and fellow newcomers to an art class for kids taught in Arabic (with English and French instruction available).
Youth will have a chance to pursue their own artistic vision with explorations into drawing, painting, mixed media, pastels and tone paper, paper mosaic, and more!
Featured media: alcohol inks and mylar, high-end pastels and tone paper, pouring medium, watercolours and masking fluid, jelly plates for mono printing, paper engineering, zine making/book-binding.
3:30-4:45pm on Mondays
Ongoing program runs: November 5th-December 10th, 2018
Starts up again, January 14, 2019
Closed for : Stat Holidays, School Snow Day closures, and March Break
$200 +tax, 8 weeks of instruction (flexible attendance), all materials provided
Location: 732 Charlotte Street, Studio 102
*if cost is a barrier, please contact us to inquire about sponsorship availability
*if you feel personally moved to support future participants through sponsorship, please contact us
*We are able to be direct billed by Social Development for clients